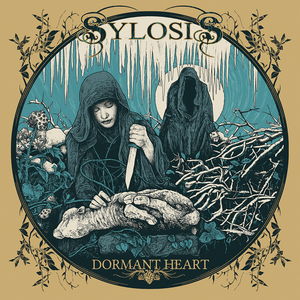 Melodic death thrash metal from Reading, England Sylosis have released a video for the track "Leech" (check below). The track comes from the band´s new album entitled "Dorminant Heart". The album will be released on January 12th 2015 and is the follow up to the band´s third album "Monolith". The album is produced by guitarist, vocalist Josh Middleton and engineered by Scott Atkins. The masterization was done by Acle Kahney, guitarist for Tesseract. "Dormant Heart" will feature the following tracks:
1. Where the Wolves Come to Die
2. Victims and Pawns
3. Dormant Heart
4. To Build a Bomb
5. Overthrown
6. Leech
7. Servitude
8. Indoctrinated
9. Harm
10. Mercy
11. Callous Souls
12. Quiescent
13. Pillars Erode
14. Zero (Smashin' Pumpkins cover)
Sylosis - Leech (OFFICIAL VIDEO)
from
Nuclear Blast
on
Vimeo
.